National Grid Direct Pay is an automated payment program to pay your monthly energy bills. This is an authorization that you give to the National Grid to automatically debit the bill amount from the payment method of your choice. This is a very useful system for those who regularly miss their monthly bill payments. You can easily set it up by yourself online or offline.
How to Set Up National Grid DirectPay
Setting up Direct Pay is easy. You can do it either online by logging in to their website or offline by filling up an authorization form and mailing the completed form to the National Grid. Enrolling online is instant, but if you choose to do it offline, it will take about 14 days.
Enrolling in National Grid Direct Pay Online
For enrolling in direct pay, you should have an account on the National Grid official website. You can register for online access instantly if you do not have one. After registration, log in to your account using the e-mail id and password you chose at the time of registration. Follow the below link to go to the login page on the National Grid website.
Go to National Grid Login Page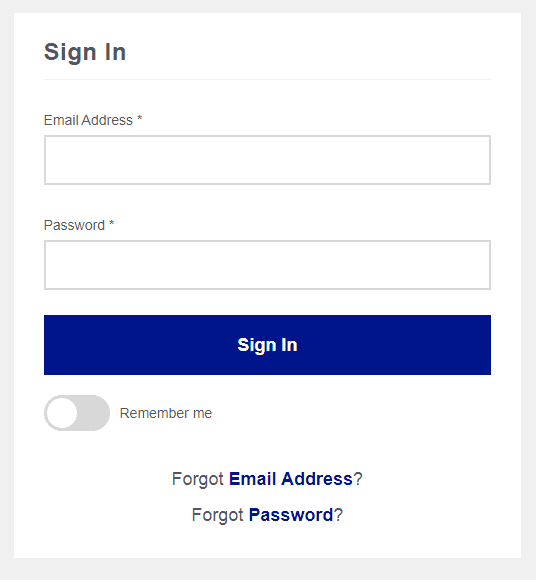 Type your e-mail, password, and click Sign in to log in to your account. After logging in, you can enroll in the Direct Pay program through your account dashboard.
Applying for DirectPay via Mail
To enroll in DirectPay offline, you need to fill out an enrollment form and return it to the National Grid company. If you choose to have the funds withdrawn from your checking account, you have to include a blank check marked "VOID" with the completed form. Or, if you choose to have the funds withdrawn from your savings account, you need to fill up your account details on the form or attach a pre-printed deposit slip with the enrollment form. You can download the enrollment form in PDF format using the below link.
Download the National Grid DirectPay Enrollment Form
Mailing address to send the completed form is,
National Grid
Payment Processing, C-1 (CRS)
300 Erie Blvd. West
Syracuse, NY 13202
Frequently Asked Questions
Can I use DirectPay to make a partial payment?
No, you cannot make partial payments using Direct Pay. The payment is automated and the amount will be the full bill amount due.
When and how often the due amount will debit from my bank account?
The money will be debited from your bank account once in every billing cycle. Usually, it will take place before the due date, after 14 days of the issue of the bill.
Is there an expiry date for National Grid DirectPay?
No, there is none. It will work once in every billing cycle until you cancel it.
How to cancel National Grid Direct Pay?
Like the enrollment, you can do the cancellation also by yourself by logging in to your account on the National Grid website.