Duke energy power outage alerts through text messages is a useful feature every consumer should use. By using this, you can prepare for the forthcoming power outages in advance. The service is really useful and it is free.
This service provides alerts to its registered consumers' containing information about power outages in their area. To get these alerts, you need to sign up and subscribe to them. You can do the sign-up process either through the official website of Duke Energy or by sending an opt-in text message.
Duke Energy power outage alerts – Subscribe by sending opt-in text
To subscribe to Duke energy power outage text alerts,
Send REG to 57801 from your cellphone
Duke Energy power outage alerts – Subscribe online
You can sign up for outage text alerts by using the official website of Duke Energy. Click here to visit the sign-up page.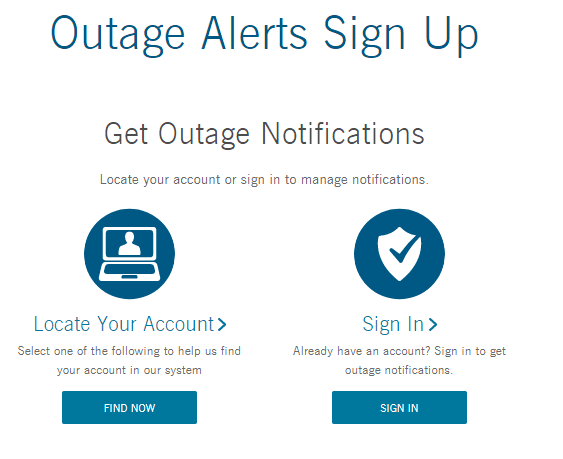 The process is simple, if you already have an account on Duke energy website, you can sign up for outage alerts using your existing account. Otherwise, you can locate your account and sign up for Duke energy outage alerts.
Frequently Asked Questions about Duke energy outage text alerts.
Do I need to pay money to receive outage alerts from Duke energy?
No, you don't have to pay anything to receive outage alerts. The service is completely free and is very useful also.
What will be there in the alert texts?
The text messages are for notifying people about upcoming power outages. So, the alerts will contain,
Outage start time and date
Area in which the power outage affect
Cause of power outage
Estimated restoration time
Present status of the outage
How do I find out if there are power outages in my area if I am not subscribed to text alerts?
You can find power outages in your area using the "Power Outage Map" feature in Duke energy website. You can view the power outage map by clicking here.
How do I report an outage to Duke Energy?
If you found out a power outage, you can report it to Duke Energy either by calling 1-800-769-3766  or by sending OUT to 57801 as a text message.
See also :
Duke Energy One Time Payment | How to Quick Pay Bill Online Without Logging In